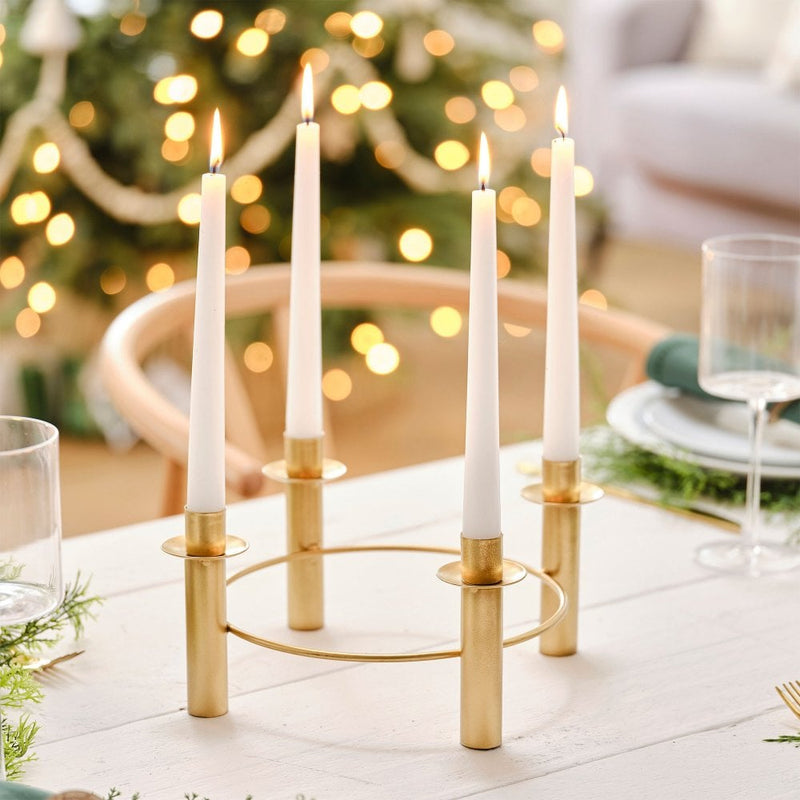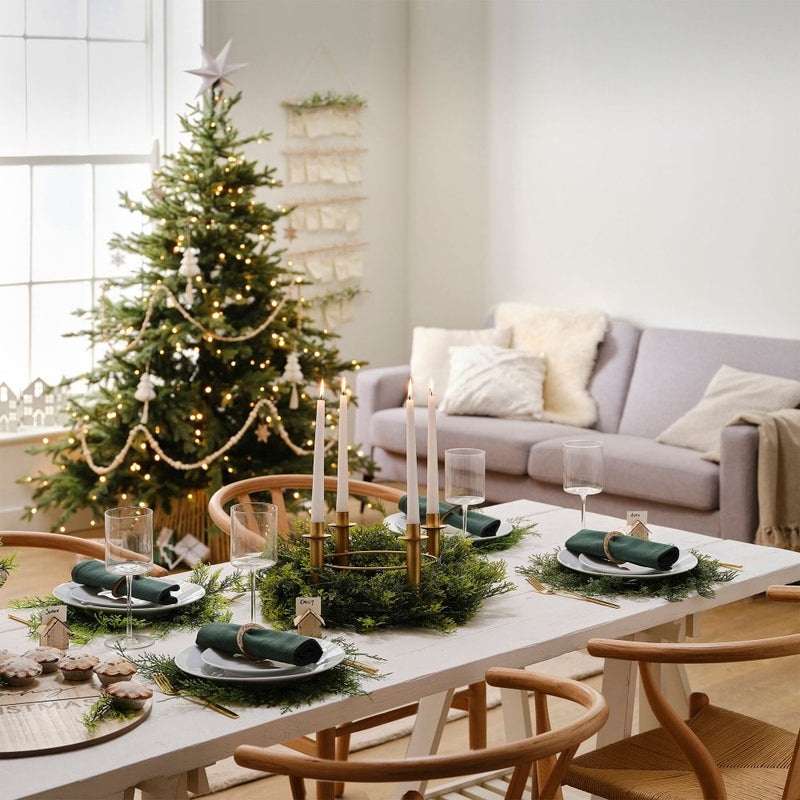 Gold Candle Table Centrepiece
Save £5.83
Save £7.00
In Stock
£9.00
£16.00
£7.50
£13.33
---
Order Within , For Delivery On

Planet Friendly Sourced Items


UK Company With Real People

Designer Quality Without Exception
Dimensions:
Width: 275mm Depth: 275mm
Features


Four holders for candles in one unit


Elegant, gold monochrome colouring


The design is gorgeous to look at


Candles are not included


The gold design gives your home added luxury and elegance that is sure to grab the attention of guests and make your home a more attractive place. This unit features four slots for candles, making it ideal to be placed in the centre of your dining table, helping to illuminate everyone's food with a soft, warming glow. On each of the candle holders there is a curved circle that is cleverly designed to catch any excess wax from dripping onto the table. The four holders are connected by the circular ring which allows you to transport between rooms with ease.
colour finish
Gold
seasonal type
Table Decorations
type
Candle Holders
You may also like
Home Office

Related Products

Recently Viewed