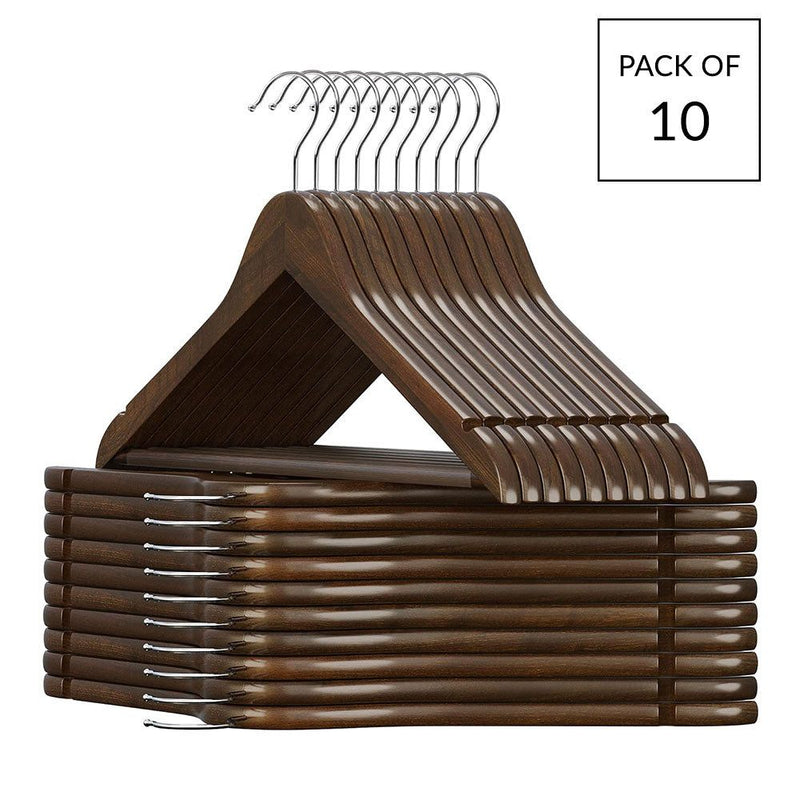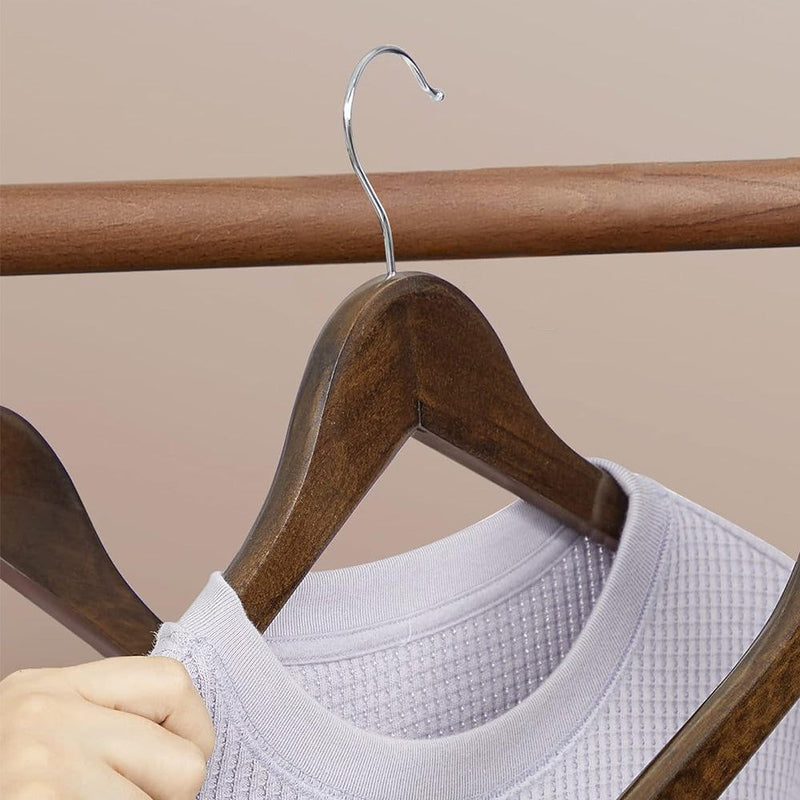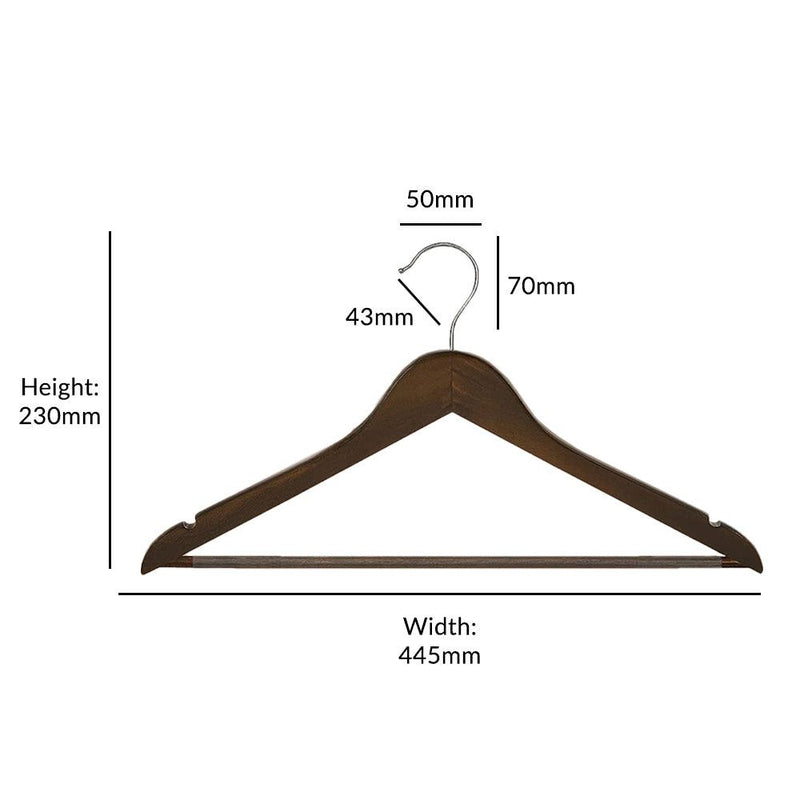 10 x Walnut Wooden Clothes Hangers with Trouser Bar - 44cm
---
Order Within , For Delivery On

Planet Friendly Sourced Items


UK Company With Real People

Designer Quality Without Exception
Dimensions:
Height: 230mm
Width: 445mm


Features
Premium Maple Wood Construction: Crafted from high-grade maple wood for lasting durability and robustness in home use
Hand-Polished Surface: Smooth, hand-polished finish that is gentle on clothing, preventing damage
Ergonomic Design: Designed with a natural curve to maintain garment shape and avoid shoulder dimples
360° Metal Hooks: Flexible and easy-to-use hooks that rotate 360°, suitable for any wardrobe orientation
Anti-Slip Features: Non-slip slots and a trouser bar to keep clothes securely in place, suitable for various garments
Versatile Clothing Storage: Stylish and practical, capable of handling garments ranging from light dresses to heavy coats
Enhance your home wardrobe organisation with our set of 10 elegant walnut wooden clothes hangers. Made from superior maple wood, these hangers offer a durable, space-efficient solution for clothing storage. Each hanger features a hand-polished surface, keeping your clothes in pristine condition and free from damage or creases.
The design focuses on aesthetics and garment care, with 360° rotating metal hooks for easy access and versatility. The hangers are equipped with anti-slip slots and a non-slip trouser bar, making them suitable for all types of clothing, from delicate fabrics to heavy winter apparel. Not only functional, but these hangers are also a great gift choice, adding sophistication to any home wardrobe.
colour finish
Brown
height
230
material
Wood
room
Bedroom
width
445
You may also like
Home Office

Related Products

Recently Viewed