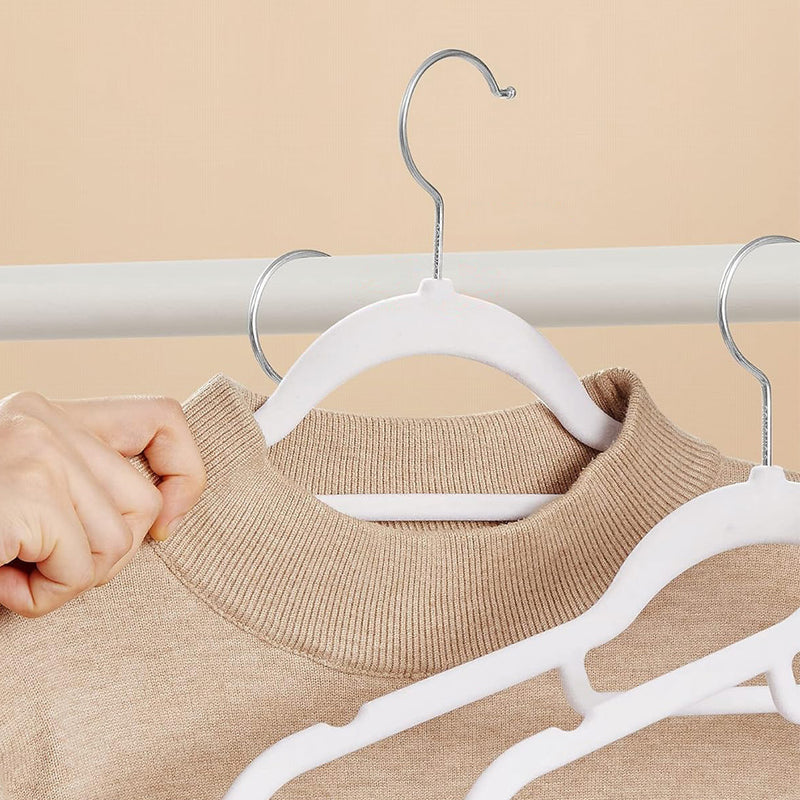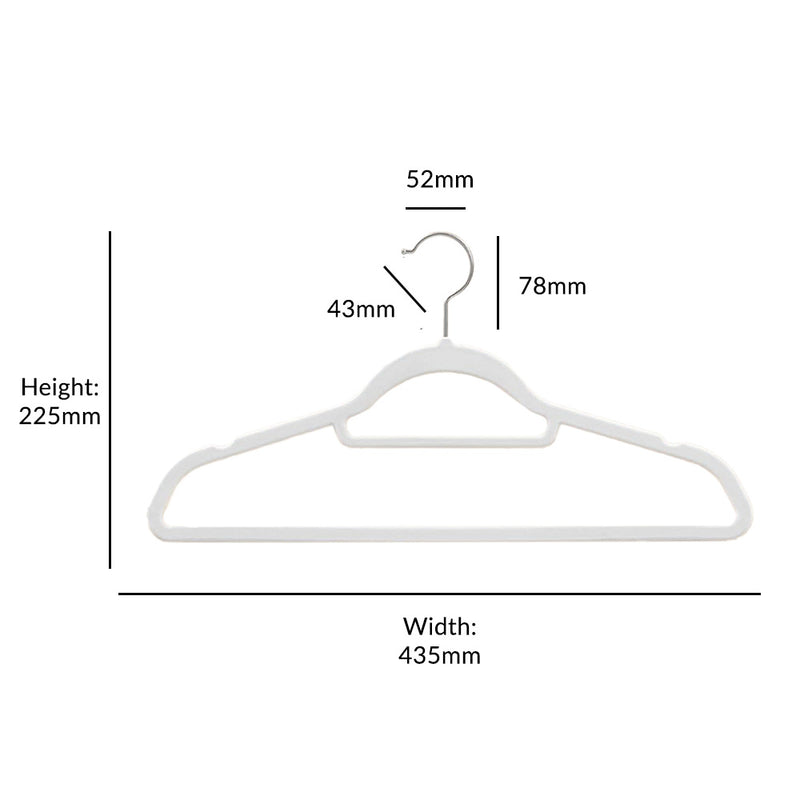 50 x Non-Slip White Velvet Hangers
---
Order Within , For Delivery On

Planet Friendly Sourced Items


UK Company With Real People

Designer Quality Without Exception
Dimensions:
Height: 235mm
Width: 450mm


Features
Velvet Surface: Perfect for keeping delicate garments like silk blouses securely in place
Durable Material: Crafted from robust ABS plastic, each hanger has a 5 kg capacity, ideal for a range of clothing
Space-Saving Design: Slim yet functional, with a central bar for accessories, optimising closet space
Rotating Hooks: Shiny silver hooks that rotate 360°, adding elegance to your wardrobe
High-Quality Set: A set of 50 non-slip white velvet hangers, combining quality with chic design
Non-Slip Grooves: Strategically placed to keep clothes in place, essential for an organised wardrobe
Discover the ultimate home wardrobe upgrade with our Set of 50 Non-Slip White Velvet Hangers. Designed for style and order, these hangers are perfect for maintaining the condition of delicate items. The velvet surface increases grip, ensuring clothes stay put.
Made from sturdy ABS plastic, each hanger holds up to 5 kg, suitable for all types of clothing. The slim design maximises storage space and adds a modern touch to your wardrobe. The rotating silver hooks allow for easy hanging, offering a blend of elegance and practicality for every home.
colour finish
White
height
235
material
Plastic
room
Bedroom
width
450
You may also like
Home Office

Related Products

Recently Viewed