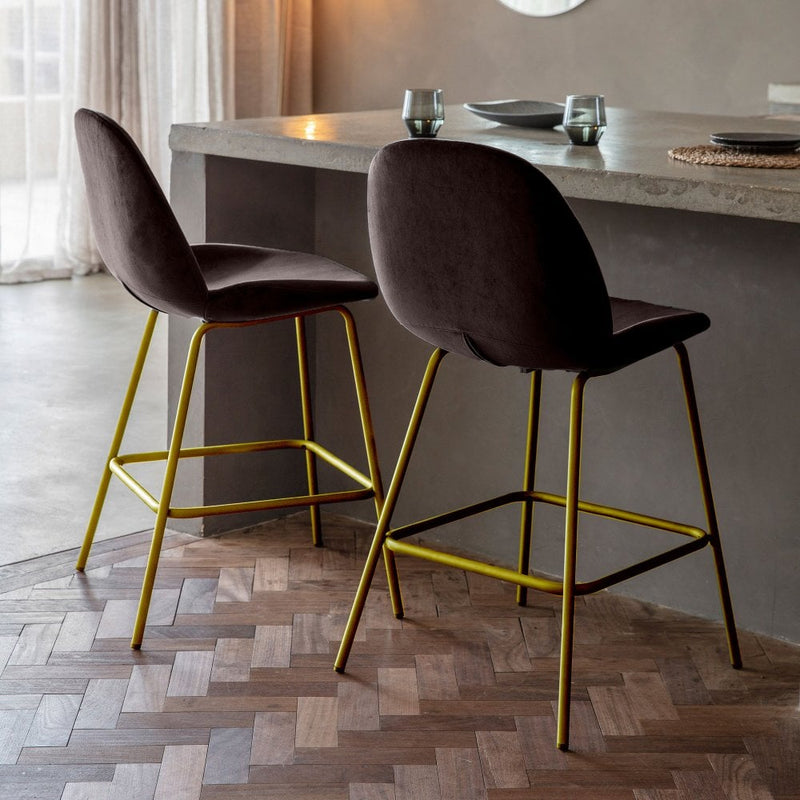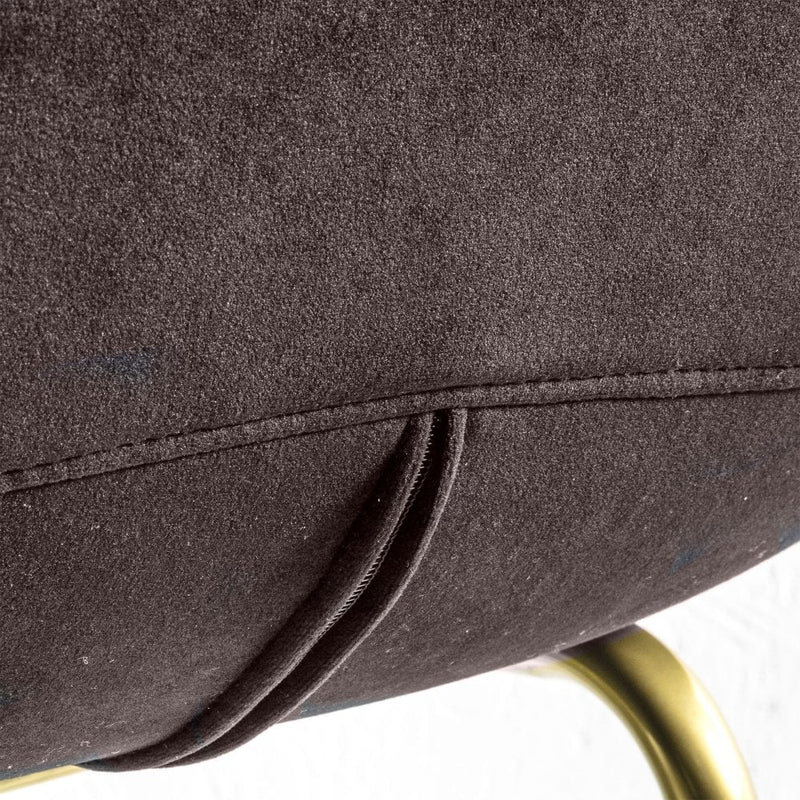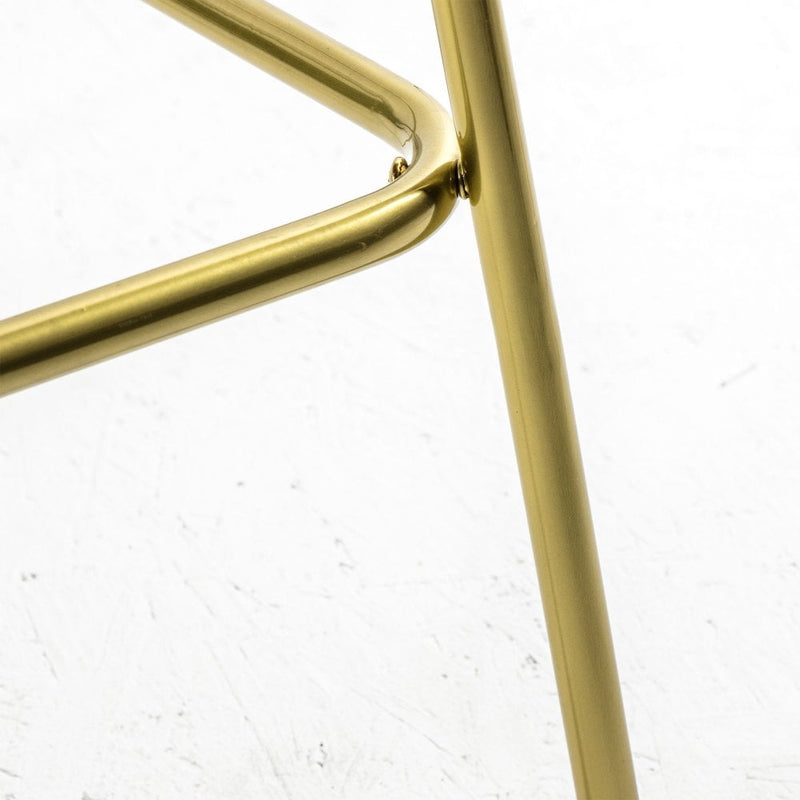 Pair of Contemporary Chocolate Velvet Bar Stools
---
Order Within , For Delivery On

Planet Friendly Sourced Items


UK Company With Real People

Designer Quality Without Exception
Dimensions:
Height: 1010mm
Width: 530mm
Depth: 590mm


Features
Chocolate velvet bar stools
Come as a pair
Work, eat, drink, or relax on these stools
Made from steel, plywood, and polyester
A perfect blend of comfort and style
Works beautifully in any home space
Giving your kitchen elegant style and providing excellent comfort, this pair of bar stools are a delightful acquisition for any home. These kitchen stools have a chocolate brown seat that works brilliantly with the luxurious gold legs to give you a stylish unit that is sure to become a mainstay. Ideal for when you're having breakfast, working at home, or relaxing in the evening with a beverage, there are multiple uses for these counter height stools. Constructed from steel, plywood, and polyester, you can be relaxed and restful, whilst confident that it is a sturdy and reliable item. Working beautifully in any interior, the design of this piece gives you a warm, sophisticated look that is sure to put you in a positive mood. The versatility that these stools possess makes them a must have, providing you with alternative seating options that will quickly be your go-to. Place by your kitchen bar table or kitchen surfaces to create a wonderful place for eating, drinking, working, and relaxing.
colour finish
Brown
material
Steel,Polyester,Engineered Wood
room
Kitchen
You may also like
Home Office

Related Products

Recently Viewed