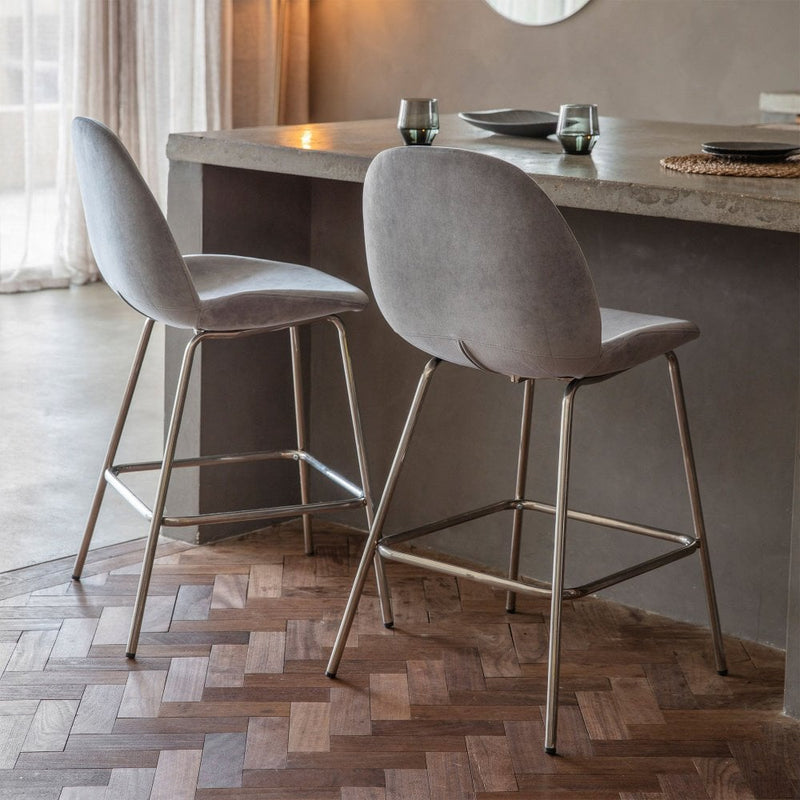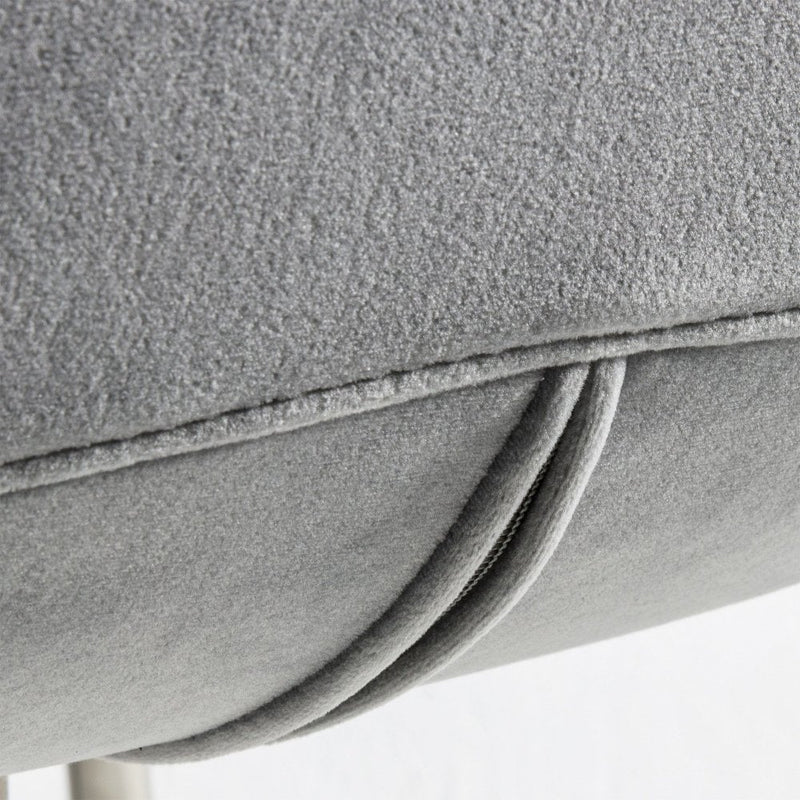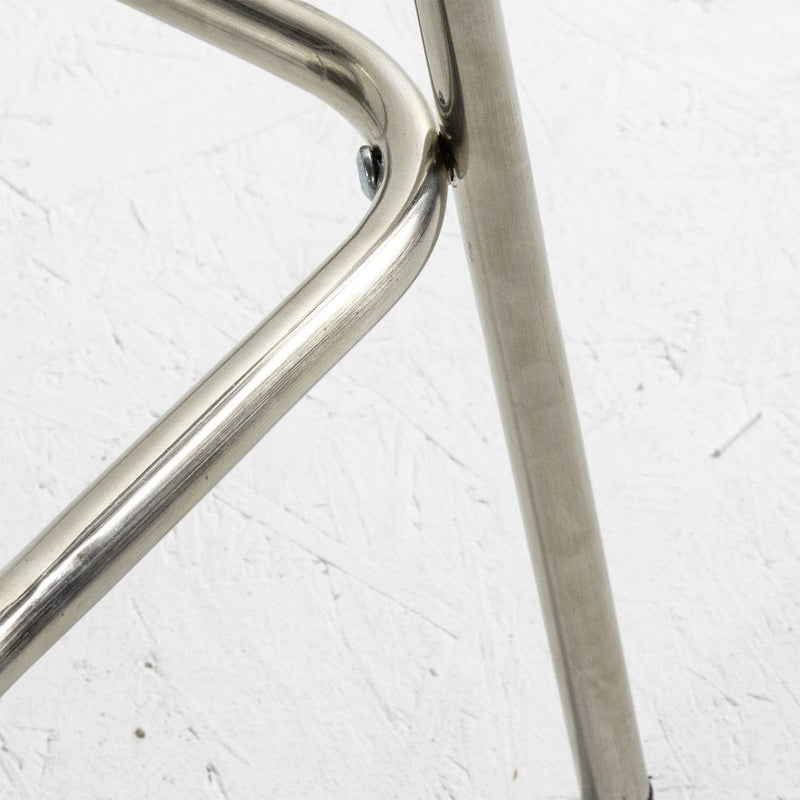 Pair of Contemporary Light Grey Velvet Bar Stools

Planet Friendly Sourced Items


UK Company With Real People

Designer Quality Without Exception
Dimensions:
Height: 1010mm
Width: 530mm
Depth: 590mm


Features
Light grey velvet bar stools with silver legs
Come as a pair
Ideal for working, relaxing, or eating on
Made from steel, plywood, and polyester
A perfect combination of comfort and style
A brilliant inclusion to any home space
If you want a comfortable seating option for your kitchen that also provides excellent style, then look no further than this pair of velvet bar stools. The light great seat is a prefect pairing with the silver-finished legs, creating an elegant kitchen stool that looks brilliant in any home. The square ring around the legs allows you to rest your feet and prevents them from constant dangling which could cause some discomfort. Made from steel, plywood, and polyester, you can be confident that this bar stool will sturdy and make you feel relaxed. Ideal for working, eating, and drinking on, whether you are waking up in the morning, settling down for the evening, or spending the day there. Placing these counter height stools at your kitchen bar table or by any kitchen surface gives you a reliable place to put your goods.
colour finish
Silver
material
Steel,Polyester,Engineered Wood
room
Kitchen
You may also like
Home Office

Related Products

Recently Viewed